From: Wednesday April 29th
In this entry:
A Short Hike in White's Woods
A Teaching in Higher Ed Podcast on Open Education
A Presentation at CCCCs Conference on Decolonization
US Imperialism in Guam
I went for a walk in White's Woods today in the afternoon (5.2 miles). Wildlife was limited, but I did see a butterfly that looked like a Mourning Cloak (Nymphalis Antiopa). It was a quiet, sunny day with few people around — thanks to the Covid-19 pandemic. As I walked, I was thinking about how I missed Oil Creek State Park. While White's Woods is a great place to walk, from what I can tell, it has limited fungi life. One of my favorite parts of last spring / fall was hunting for fungi in Oil Creek. This year I am going to have to try a bit harder.
I listened to the Teaching in Higher Ed podcast #302 in the first part of my walk on Open Education with Tannis Morgan:

Summary: I enjoyed hearing about the experiences Morgan had growing up and trying to promote open education. She has lived all over the world (Washington DC, Pakistan, England, and Kenya, to name a few). Morgan explained that one thing she has learned from this experience is that high quality education is out of reach for poor and working class people in every country, including the US. That has made her passionate about open education and creating access opportunities. She discussed decolonizing education and creating access for LGBTQIA, indigenous people, and students with disabilities. Morgan also explained the importance of students being able to see examples they can relate to in textbooks, tests, and the classroom.
Takeaways from the podcast: 1. Educators are only beginning to truly tackle issues of access. It is important that we come together as a community to continue on this journey. 2. Morgan explained that the only constant in life is change. She argued that people should embrace this change. 3. The advice she gave that I can most identify with was that when things do change, and we are in a new experience, to focus on listening, rather than getting carried away with the excitement or anxiety of the new situation. That active listening helps with transitions and in joining a new community.

Morgan's discussion of decolonizing the classroom reminded me of meeting some friends from Guam at the CCCCs conference in Pittsburgh. They discussed methods for decolonizing the classroom locally and globally. First, they discussed the importance of identifying the history of indigenous groups from the local area. Then, they used multiple activities for sharing this knowledge in the classroom and thinking critically about the local area. They discussed the importance of finding out what local areas are named after and that they often reflect the colonizer mindset. Then, they discussed trying to find ways to recover some of the artwork, writing or similar work, and building projects with this in mind.
The speakers from Guam discussed a more global outlook with a focus on Guam. They discussed all of the taxes and fees that they have to pay, yet do not have voting representation in the United States. Then, they explained that one third of Guam is filled with American military bases and the American government is expanding there. Many of the areas that the bases are expanding into have cultural and religious importance to the people of Guam.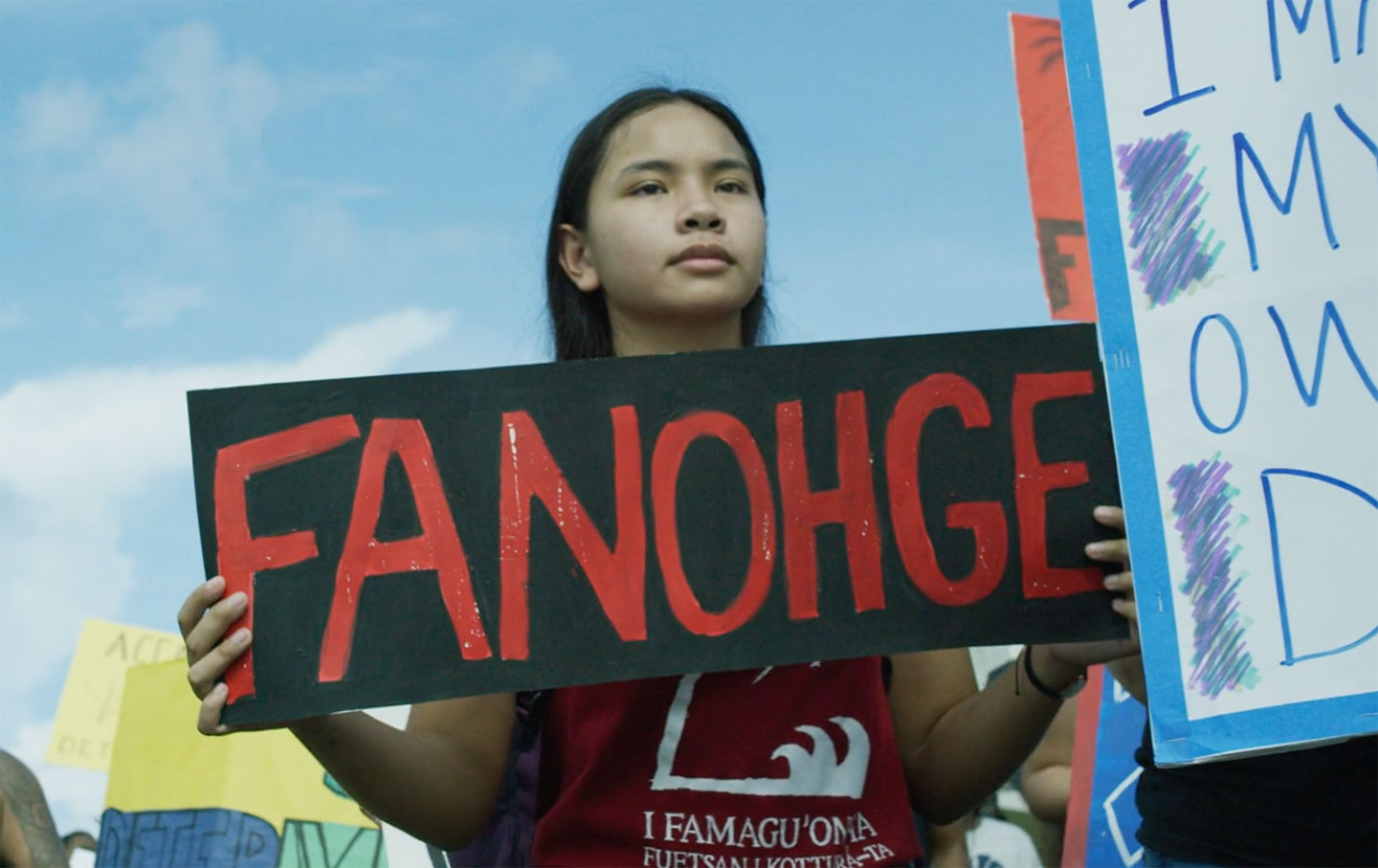 One of the presenters explained that some of her relatives are buried in one of the sites currently being destroyed to make room for the base. Because of this, there are a number of protest movements that are trying to fight back. One of the problems she discussed was that most of the general public in the US knows little about Guam or these struggles. The Nation had some good background on this:

"They started at Adelup Point, by the beach where US forces retook Guam from the Japanese during World War II. They proceeded down Marine Corps Drive, built in that invasion's aftermath, which runs through the island's capital and connects the two US military complexes that now occupy nearly a third of Guam's land. They passed the Naval Hospital, one of the first facilities the US government established after it wrested the island from the Spanish empire in 1898… Surrounded by tokens of US colonialism, the demonstrators made their message clear: As the federal government pushes to expand its control of their island, they are ready to rise in resistance."
At a recent rally, 2000 people chanted, and I echo, "CHamoru self-determination." They should have more say about their land and cultural heritage. Unfortunately, that is not the case.

I also enjoyed how they shared about the collectivist nature of the CHamoru culture in Guam and how this impacts learning styles. This made me think about struggles in American classrooms related to individualism that I had written about in a previous blog.